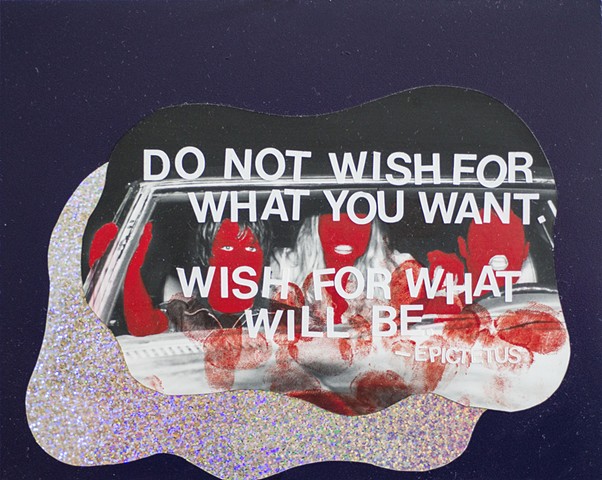 Wish Want Need
Spray paint, movie still, vinyl type, acrylic, holographic paper on sintra
8 x 10
2014
The Stoics proposed a tough life to avoid the calamities of unreason. A bit too tough, as Epictetus also proposed not grieving for lost loved ones. That is an inhuman proposal.
And yet. And yet there are occasions where if we can remove ourselves from the chaos of things we can't control and neither indulge in optimism nor pessimism after doing our best, we will be the better for it, for if things turn to your favor, very good. If they don't, maybe you can abide.
Though, ahem, pessimism has one advantage: if things go right, you will be most pleasantly surprised.